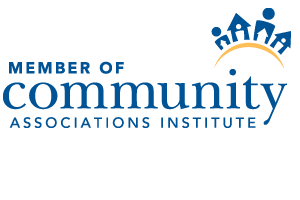 Julia Child once said, "You'll never learn everything about anything, especially something you love."
The famed chef was speaking about cooking. But the same could be said about the field of Association Management. Even the most expert and seasoned Association Manager still has more to learn about this dynamic field. Fortunately, the opportunity for Association Managers to expand their knowledge has been made easy through continuing education.
Continuing education classes can provide Association Managers with valuable information about industry best practices, the latest technology, new legal and regulatory guidelines, new management techniques and more. Continuing education credentialing programs can also lend credibility to an Association Manager's expertise.
One of the primary organizations that provides continuing education and credentialing programs for Associations is the Community Associations Institute, or CAI. This international membership organization provides information, education and resources to the homeowner volunteers who govern communities and the professionals who support them.
"CAI provides a valuable service to our industry," says WPM President of Association Management Barry Yatovitz. "WPM belongs to the Chesapeake CAI Chapter. Our Chapter regularly provides seminars on various topics, produces trade shows, hosts networking events and offers a wealth of information and resources on its website, CAIonline.org."
In addition to CAI programs, Association managers can also look to their vendors for additional learning about topics pertaining to Association Management. "Sometimes our vendors will invite us to forums on topics that range from litigation to landscaping to insurance to security," explains Yatovitz.
All of this education not only benefits Association Managers, it actually makes good business sense.
"When Associations are shopping for their property management company, one of the things they look for is a team of professionals whose knowledge and training are current and whose expertise is deep," says Yatovitz. "Managers' credentials and continuing education participation offer one tangible, quantifiable way for Association Boards to assess a company's expertise."
It's important to remember the ultimate goal of all this learning: to benefit your Association. Learning for learning's sake helps no one. Rather, Association Managers should take the valuable insights gleaned from courses and apply that knowledge to the Associations they manage to help them thrive.
So, to all those Association Managers out there – go ahead and sign up for a course today! While Julia Child may be right that you can never know everything about anything, you can certainly try.