Blog Home
If you lived here you'd be home by now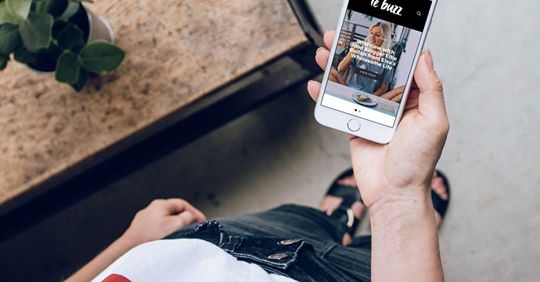 It's Friday afternoon. Your car is in a sea of traffic, slowly slogging its way out of an overcrowded city. And just ahead, on the side of the busy road, you see a row of well-maintained apartments next to a billboard that trumpets, "If you lived here, you'd be home by now!"
A roadside billboard is just one of the many ways to reach potential residents. Property managers of multifamily real estate need to be very strategic about using collateral and marketing tactics that 1) maximize their advertising budget, and 2) build a brand for that particular property.
WPM Director of Multimedia Marketing and Communications Brent Gratton describes his process for achieving these two objectives for a brand new or takeover property.
"A lease-up property has no face. It's up to us to communicate a property's points of distinction. When we start, we look at who is the resident or demographic for this property. Will it largely be students? Is it intended to be high end? Then we put ourselves in the shoes of that target market."
From there, Gratton's team creates collateral—the collection of media used for marketing—that helps the property stand out to that specific potential resident.
"We understand that perspective residents have choices. There may be five different properties in the same area with similar amenities. So how can we help our property stand out? One strategy is helping the resident envision his or her life in our property. All of the images and language of our collateral depicts the lifestyle the resident will enjoy if they lived here. For example, we may create a sidebar of 'Things to do' on a brochure or webpage so that they can picture what their first Saturday as a resident would look like."
Another essential element in Gratton's narrative about a property is the promise of community.
"People don't want just a residence, they want a community," he explains. "We foster camaraderie among neighbors by hosting and encouraging social events, such as 'yappy hours' for pet owners, wine night mixers or even creative events like a murder mystery dinner. These events help residents feel more at home because they build friendships with each other. This, in turn, helps us because it means they are more likely to stay. Naturally, a property with a great sense of community is a selling point that we are certain to highlight when reaching out to potential residents."
Obviously, this is too much information to fit on a billboard! So which media provide the best options for getting a property's "story" in front of potential residents? Gratton asserts that the best way to reach perspective residents is online.
"Print advertising is no longer the way to go," he explains. "The best way to maximize your marketing dollars is to place ads on Facebook, Twitter, Instagram and Google."
Not only are these placements often less expensive than traditional print, they boast the added benefits of "re-targeting"—a cookie-based technology that anonymously follows the target buyer all over the web—and returning valuable analytics about the ad's performance, such as the click-through rate. These ads then drive traffic to a property's website, another key piece of the suite of marketing materials that tell a property's story and paint the scene for potential residents.
So back to that roadside billboard… Chances are, if you, as a weary commuter, were interested in avoiding traffic and moving into those tempting apartments, at the next stoplight, you might pull up that property's website on your phone. And if Gratton's team did their job well, you would spend a few moments picturing what your life would be like if you lived there. And later that night, when you finally made it home and were relaxing and scrolling through Facebook, an ad for that property would "re-target" you and show up in your newsfeed. Next thing you know, you've clicked-through to the website to view gorgeous property images and imagine how much fun you'd have at a community wine night and how convenient it would be to be able to walk to so many nice restaurants… And before you know it, the combination of great storytelling and advertising placement may just have the desired effect of converting you from commuter and prospective resident to resident.