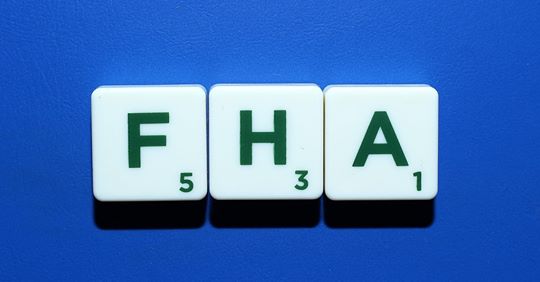 We are often asked by our condominium and homeowner Association clients: What is FHA certification? And why is it important for our Association to be FHA certified?
Here's what you need to know about both of these important questions.
What is FHA certification?
The Federal Housing Administration (FHA) is a division of the United States Department of Housing and Urban Development (HUD) and is a government-owned insurance company that insures home loans for buyers who cannot afford a conventional down payment or prefer to use their funds in other ways.
The FHA has come up with specific criteria that it believes will help minimize the risk of default on home loans. And if your condo or homeowner Association is FHA Certified, then loans on the units in your development are eligible to be insured by the FHA. This does not mean that buyers obtain their loans from the FHA. Rather, eligible buyers obtain their loans from approved lenders and the FHA guarantees the loan.
FHA certification is attractive to lenders because FHA-certified loans are eligible to be sold to Fannie Mae and Freddie Mac. Fannie Mae is another name for the Federal National Mortgage Association (FNMA), which the government created in 1938. Freddie Mac is another name for the Federal Home Loan Mortgage Corporation (FHLMC), which the government created in 1970. These large financial institutions were created to stabilize the home mortgage market by purchasing home loans from lenders, in turn allowing lenders to replenish their capital funds to be able to issue more loans.
For your Association to be eligible for FHA certified loans, your Association must meet requirements that fall into five general categories:
Property type and use,

Financial stability,

Operational stability,

Insurance requirements and

Legal requirements.
Why is it important for your Association to be FHA certified?
FHA certification should be very important to your Association for several reasons:
It adds value. FHA approval can actually increase the value of the properties in your Association. That's because FHA approval makes it easier for more people to get loans to buy into your Association. The general adage is that the higher the demand, the greater the selling price. That's good news for the value of the units in your Association. Naturally, the opposite is also true: for communities that don't get FHA approval, it limits the available buyer pool. Less demand results in less value.
It makes it easier to sell. When your Association is FHA certified, it opens up the resale of a unit to a greater pool of potential buyers. And, when demand is high, it is likely that units will sell more quickly and at the asking price.
It commends your board to Owners. Working through the approval process sends a strong message to Owners that the Board cares about the Association and is positively contributing to the community's value.
FHA certification offers great value to your condominium Association. If your Board is ready to begin the process, you should seek the assistance of your property management firm or a third-party company who specializes in FHA certification.